Enjoy the photos from our last Annual Show.  We hope you can join us next year!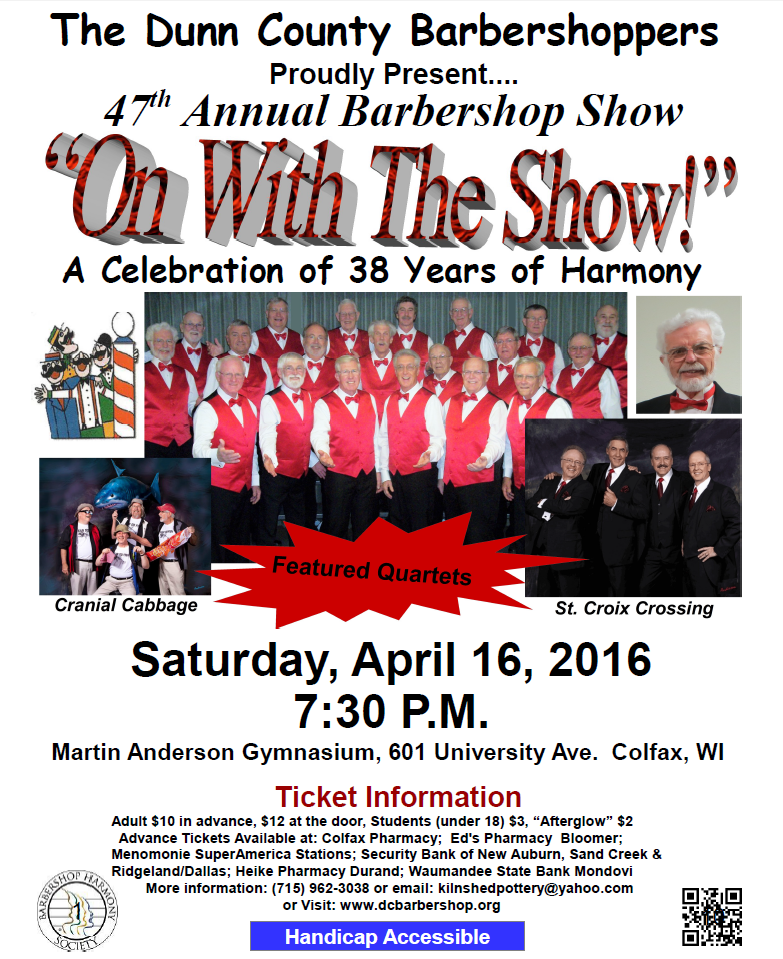 The Dunn County Barbershoppers' 47th Annual Barbershop Show
Date: Saturday, April 16th, 2016
Time: 7:30pm
Place: Martin Anderson Gymnasium – Colfax, Wisconsin
The theme was entitled, "On with the Show!" and was headlined by the "Cranial Cabbage" and "St. Croix Crossing" quartets.  It was a fabulous time of harmony and song!